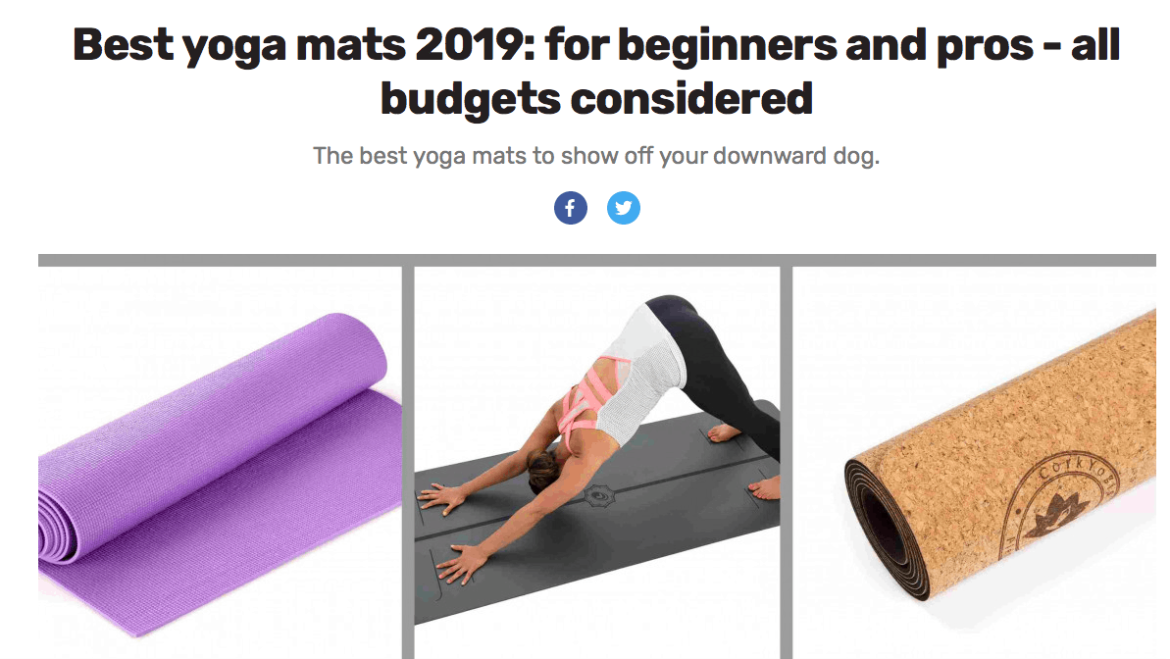 CorkYogis mats have been named some of the very best yoga mats on the market at the moment with eco-credentials to rival Manduka.
As reported earlier this month The Independent reviewed our Premium Cork yoga mat and praised their warmth, comfort, excellent grip, as well as the fact that they are environmentally friendly, naturally self-cleaning and anti-bacterial.
But that's not all. A review in Shortlist.com says:
"If you really want to make a statement about your attitude towards ethical living and saving the environment, you can't get better than buying a CorkYogis mat. The social enterprise supports and empowers survivors of human trafficking.
Made from earth-friendly, natural materials, the Classic Yogi mat also provides an amazing non-slip, anti-bacterial surface for your practice with a grip that increases as you sweat. Best for earth lovers."
We're also very excited to announce we will soon be part of Paypal's Christmas marketing campaign. We have been chosen because of our ethical and environmental credentials. And the strong support we give to our charity partner, Destiny Reflection in its mission to empower the survivors of sex slavery and human trafficking.