About Us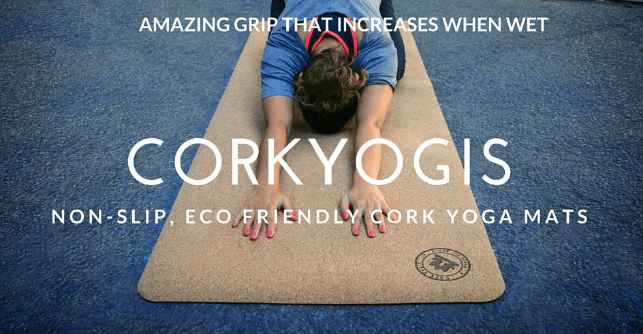 Our Story
CorkYogis was originally founded by Lara Sengupta in 2016 as a vehicle to help women and young girls out of human trafficking and sex slavery in Kolkata, India. Lara sold CorkYogis in 2018. She even appeared on Dragon's Den! Clare Amanda bought the social business and is dedicated to helping evolve the CorkYogis mission - to perfect the cork yoga mat and in turn give back.
Clare, the owner and Ajay, Operations Manager at CorkYogis met at an Ashtanga Yoga class in the foothills of the Himalaya at Rishikesh, India in 2008. They've been friends for over 10 years and have a deep connection to meditative practices- Clare, a regular practitioner of Iyengar yoga and Ajay a 5Rhythms Teacher- a moving meditation practice.
CorkYogis was born from the idea that great technical performance can be combined with an ethical approach to business. Slipping around on a yoga mat is distracting and can be dangerous. We wanted a product that would have excellent grip even during a strenuous practice and we wanted a product that felt natural and real to the touch. Cork was the obvious answer. Surfers put a layer of cork on their surfboards to increase the grip. If it works for surfers, it must work for yogis! CorkYogis was born.
And being a natural product, shaved from the bark of the cork oak, cork mats feel much nicer to the touch than PVC and plastic ones. It is better for the environment too.
The only part of the puzzle left was to find a way for CorkYogis to support causes close to our hearts. We have always been passionate about supporting women and girls to fulfill their potential, especially through finding work. So the work of the Destiny Reflection Foundation supporting victims of human trafficking in India was the perfect partner for our work and the perfect supplier of our beautiful yoga bags.
Our High-Performance Yoga Mats
With amazing grip which only improves as you sweat and with the natural antimicrobial properties of cork, CorkYogis' mats offer a big step up in performance and hygiene over traditional yoga mats.
Cork is impermeable to water (hence why we use it in wine bottles) and as water does not sink into the cork, bacteria, viruses and fungi can't survive on it either. This means a CorkYogis mat is naturally self-cleaning – all you need do is give it an occasional wipe down with a damp cloth. No more stinky mats!