Frequently Asked Questions
Frequently Asked Questions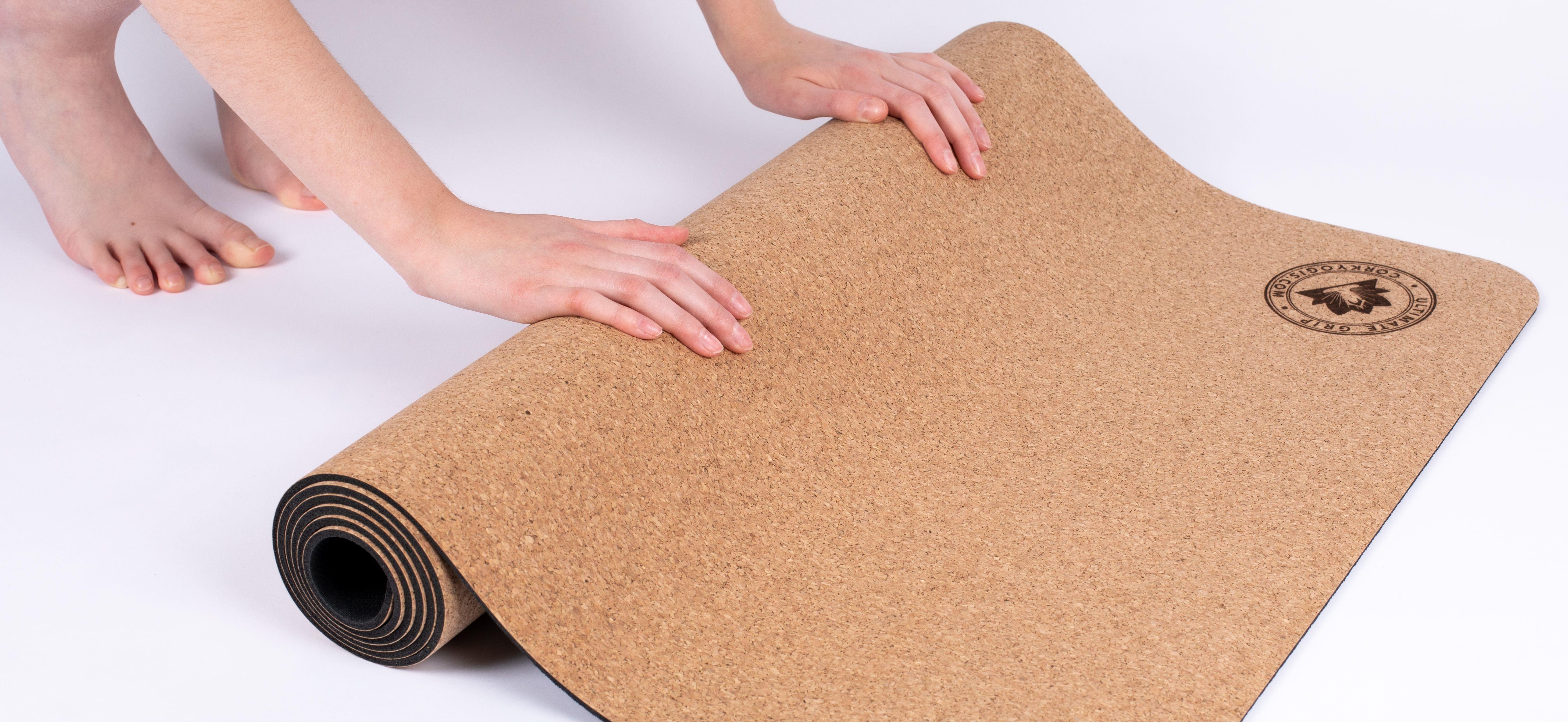 How do I look after my mat?
Never fold or crease the mat, roll it up loosely like you would any other yoga mat. Cork is essentially the bark of the cork oak tree and ages over time and so will its appearance. Thankfully cork is self-cleaning which is great, however we recommend you clean the cork surface monthly if it gets dirty with vinegar/water solution at first then add bicarbonate of soda for really grubby marks. Don't waste your money on "mat cleaners".
How much of my purchase goes to charity?
We donate some of our gross profits to Destiny Reflection - our charity partner in Kolkata, India. Their mission is simple: "To educate, employ and empower vulnerable children and women in Kolkata so they can avoid sexual exploitation".
Why are your yoga mats eco-friendly?
CorkYogis' yoga mats are made from the bark of the cork oak, without cutting down a single tree and thermo-bonded (no glue) to a recycled tree rubber bottom which is slip-resistant. Overall this means a negative carbon footprint.
Are your yoga mats vegan?
Yes indeed. No animal products go into the making of CorkYogis yoga mats.
Where are CorkYogis mats made?
The top cork layer is Portuguese and organic. It's thermo-bonded, so no glue is used to attach it to the flexible recycled-rubber bottom. The mats are currently made in East Asia.
Why are there small micro gaps in the cork surface?
Our high-performance cork comes from a tree - the Cork Oak! Ours is harvested from Portugal. The bark is shaved and is never uniform as it's a natural product when it's layered onto the surface of the rubber mat you may occasionally see some micro gaps- maybe 1-2mm apart. This is absolutely normal and does not affect performance.
Why do our CorkYogis yoga bags have different colours?
Our yoga mat bags are artisan and handmade from recycled saris! You can select your choice of colour group although each yoga bag will have slightly different variations in style and colour.
What is the best thickness for your yoga mat?
We have 2 ideal thicknesses to choose from for your cork yoga mat. The CorkYogis Classic Yoga Mat is 3mm thick (1mm sustainable, natural organic cork + 2mm non-slip, flexible recycled rubber bottom). The CorkYogis Premium Yoga Mat is slightly larger and thicker at 5mm (1mm sustainable, natural, organic cork + 4mm non-slip, flexible recycled rubber bottom) making it our best mat for outdoor yoga on uneven surfaces or to provide extra cushioning for yogis with injuries.
How do I stop slipping on my yoga mat?
Cork has naturally incredible grip, which gets even better when wet or when you sweat! Need even more grip? Spray your mat with water before your session, using your CorkYogis spray bottle free with every mat or package purchase!
What are your wholesale prices?
We would be thrilled to work with any studios/gyms and retailers. Please contact us for details.
I can't decide what to buy for a gift, what are my options?
Simply treat a friend or family member to a CorkYogis Gift Voucher instead!.