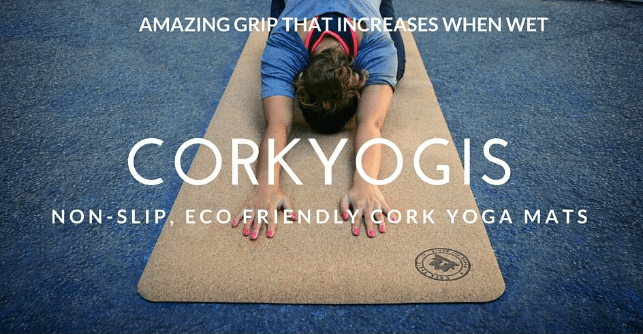 As seen on Dragons Den - CorkYogis is born!
The brainchild of Lara Sengupta, we are a start up business and social enterprise with an aim to create change for women in India, the home of all things Yogi, whilst revolutionising Yoga in the UK.
Our mats are unique as the top layer is cork. This is an eco-friendly material which is also perfect for yoga as it actually gets grippier when wet, which will keep your poses strong; no more dangerous slipping around during sweaty sessions this summer! Cork also has self-cleaning qualities, as the surface is impermeable so it doesn't absorb any nasty smells or bacteria, perfect!
What is also unique about CorkYogis is that we are teamed up with the charity Destiny Reflection in Kolkata, India. This means that for every cork yoga mat you buy, a donation will be made to educate one woman who has escaped sex slavery. She will be taught skills, such as basic literacy, sewing and crafts, that will help her find dignified employment and empower her to live a free and self-sufficient life. Meanwhile, every beautiful yoga mat bag you buy has been handmade by one of our girls using recycled saris. 100% of the profit from these bags is returned, which ensures the girls have a steady income.