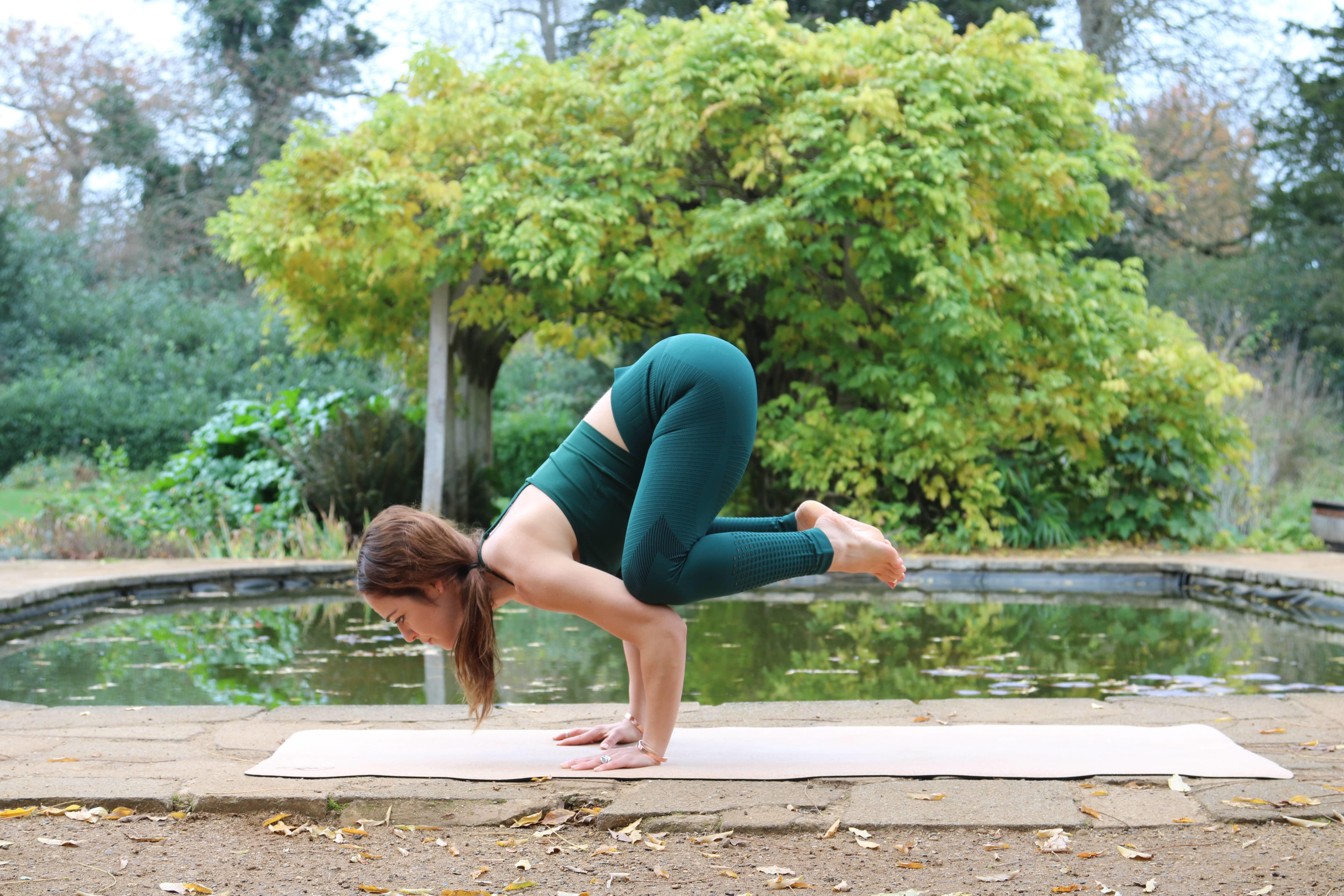 Compared to many activities, practising yoga has a relatively small impact on the environment, which is good news for all the eco-conscious yogis out there!
That being said, there is always more we can do to lower our carbon footprint and reduce our impact on the environment.
So, for anyone looking to make their yoga routine more eco-friendly, we've compiled our top tips for a greener practice.
1. Choose an eco-friendly yoga mat
When choosing your yoga mat, try to avoid plastic or PVC. Whilst these mats are usually cheaper, their manufacturing process relies heavily on unsustainable raw materials such as coal and crude oil and is hugely damaging to the environment. We've also witnessed the ever-increasing volumes of plastic waste entering our oceans, and the devastating consequences for marine species.
So instead of plastic or PVC, try to choose a mat made from eco-friendly materials such as cork. Cork is a natural renewable resource with a sustainable manufacturing process that helps offset carbon emissions, making it one of the most sustainable choices for your yoga mat. At CorkYogis, all our yoga mats are made from a combination of natural organic cork and recycled rubber to provide the best grip, whilst taking care of the environment too.
2. And eco-friendly accessories
When it comes to your yoga accessories, the same rules. Props such as yoga wheels and blocks can be a useful addition to your practice but try to choose eco-friendly options made from sustainable materials. CorkYogis have a full range of eco-friendly yoga accessories, including our natural cork yoga blocks and yoga wheel, plus our unique yoga travel bags which are made from 100% recycled materials.
3. Clean your mat with natural cleaning products
You may not realise it, but your yoga mat can get pretty filthy if you don't take the time to clean it properly. A study carried out by ABC-13 found the average yoga mat contains up to 12 million counts of bacteria, making mats a breeding ground for plantar warts, athlete's foot, gastroenteritis and various other types of infections.
However, cleaning products can be damaging to the environment. So, how can you keep your yoga mat clean whilst avoiding harmful chemicals?
If you have a plastic or PVC mat, look for disinfectants made with natural or plant-based formulas that have less impact on the environment, such as Ocean Saver.
But if you have a cork yoga mat you can go one step further and ditch the disinfectant completely. Why? Because cork has natural anti-bacterial properties which help kill any germs hiding on your mat. All you need is a damp cloth to wipe away any sweat or moisture that's accumulated throughout your practice and you're good to go.
4. Invest in a reusable water bottle
Keeping hydrated is crucial, particularly during and after a vigorous yoga session. So if you haven't done so already, now is the time to invest in a reusable water bottle that you can fill up from home and take with you to your yoga class. This will save you buying water from the vending machine and help reduce plastic waste.
5. Be careful with your wardrobe choices
Over the past few years, we've seen a huge rise in activewear, which has driven manufacturers to generate tons and thousands of new garments each year. But whilst this is great for all the lycra lovers out there, fast-fashion is having a hugely destructive impact on the environment, with thousands of tonnes ending up in landfill sites or being incinerated.
In addition to this, many large retailers and fast-fashion companies fail to provide adequate pay or safe working conditions for their employees and often violate their basic human rights.
The good news is you can easily make your workout wardrobe more sustainable and help reduce the impacts of the fashion industry by choosing more eco-conscious retailers with green credentials, such as fair trade or certified B corporations. Alternatively, keep your eye out for pre-loved items in charity shops or online using apps like Depop and Gumtree.
6. Walk or cycle to your class
How far away is your yoga class? For most of you, it's probably no more than a ten-minute drive which may not seem like much. But these short journeys all add up and create unnecessary CO2 pollution. So next time, why not leave a little earlier and walk or cycle instead? It will also help you warm up nicely before class!
7. Visit local yoga resorts
When you think of a yoga resort, you probably imagine a small, tropical retreat tucked away in the corner of a white beach with warm sunshine and exotic (vegan) cuisine. If you're lucky enough to have been to one, you'll know just how great an experience it can be.
However, it may surprise you to know that you don't have to venture abroad to find a good yoga retreat. In the UK, there's a great number of fantastic yoga and wellness resorts dotted all over the country, including coastal places like Cornwall and unique forest retreats in areas such as the New Forest in Hampshire. Of course, sunshine is by no means guaranteed, but you can still enjoy a relaxing getaway with plenty of yoga, meditation and delicious food to keep you occupied, without jetting abroad at the cost of huge carbon emissions.
8. Replenish your energy (with plant-based foods)
After a yoga session, it's important to replenish your energy. Vegan and vegetarianism are very popular within the yoga and wellness community, largely due to the many health benefits associated with a plant-based diet. But in addition to this, a plant-based diet is more sustainable and will help reduce your carbon footprint. So next time you're feeling hungry after your practice, consider swapping your usual snack or post-practice meal for a healthy and eco-friendly plant-based alternative.
So, we've shared our top tips to help you make your yoga practice more sustainable, now it's over to you. Feel free to browse our eco-friendly yoga products and for every purchase, we'll donate 10% of our profits to our charity partner Destiny Reflection.