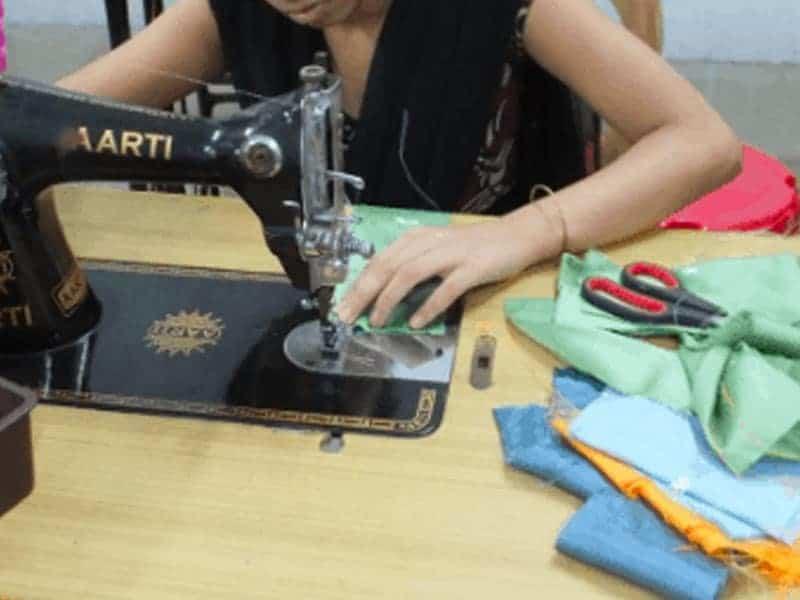 At CorkYogis we are incredibly proud to support the work of Destiny Reflection and the work they do to help young girls and women out of sex slavery and human trafficking here's the story of Shefali…..
KOLKATA, INDIA – Six years after 15-year-old Shefali (pseudonym) was rescued from a brothel in Kolkata's largest red-light district, the woman who trafficked her was sentenced to prison for her crimes. The conviction brings closure to a lengthy trial riddled with obstacles.
Shefali grew up in poverty and never had the chance to go to school. Shefali was only 12 years old when she was married off to an older man. Her "husband" abandoned his child bride just a few years later, telling her that she was too "dark-skinned" and not "beautiful enough". Shefali was ashamed and afraid, more alone than ever before.
Subsequently, she met a woman who offered her a ticket out of her tiny village to get a better job in a bigger city. However, the woman was a trafficker and offered the job as a trap. Shefali was sold to a brothel, where she was exploited by men who paid as little as 160 rupees (about $2.50 USD) for one hour with her.
As months passed, and just when Shefali began to believe the lies that was told when she was a child bride. She resigned herself to a life in the brothel and confessed: "My soul and body [are] gone." Shefali was rescued.
IJM (International Justice Mission) is a reputable organization in Kolkata who work alongside the police to conduct rescue operations in red light areas. They discovered Shefali one night on December 2007 while waiting for the brothel's customers on the street. IJM gathered evidence to prove Shefali was a minor and a trafficking victim, and then took the case to Kolkata Police.
The brothel where Shefali was being held is in the heart of Kolkata's largest and most notorious red-light area. More than 10,000 sex workers are crammed into hundreds of brothels and therefore planning an operation to rescue one girl is challenging.
Shefali's rescue was just the beginning of a long road to restoration. After the rescue Shefali was taken to a government shelter home and later placed at Mahima home, another reputable shelter home in Kolkata. She was found pregnant, and at the age of 15, she delivered a healthy baby boy. They both received the care they desperately needed.
"Shefali is learning to move on. She wants to move on. She has dreams of a future now. That is a huge thing for us."
When Shefali first joined Destiny six years ago, she seldom spoke or would make eye contact.Over time, slowly gaining confidence in herself with the support of her peers, she chose to testify in trial against her trafficker. She informed the court on how she had been trafficked from her home and promised stable employment in Kolkata.
It was not an easy decision because the trafficker lived very close to her parents' house. But her brave act of resilience helped identify her trafficker and alleged brothel manager. This provided crucial evidence for the case.
The trafficker was arrested on the night of the rescue operation, but was granted bail soon after. The trafficker fled, and two years later she was re-arrested, and once again, restrained.
After a multi-year trial full of false starts, cancelled hearings and transferred judges and lawyers, the trafficker was convicted on August 16, 2013. The following day she was sentenced to seven years in prison and ordered to pay a fine.
Despite the repercussions that Shefali would endure by returning to her community, she challenged the stigma by pursuing the court case against her trafficker. Moreover, Shefali began as an intern at Destiny Reflection but quickly transitioned into a full-time skilled artisan. Having spent six years at Destiny, she has taken classes and received the education she never dreamed of. Shefali also loves helping her son, who is now 9 years old, with his schoolwork. She is deeply appreciative of her son's opportunity to receive an education and hopes to provide a better future for him. She aspires to achieve this by returning to her home village and independently starting a business in her community.
Amidst all her achievements as a human being, she has also been the recipient of an award for an outstanding woman from a district based event organized by Fresh Look in 2018.
Against all odds, she has always displayed love, strength, and resilience to all those that have known her at Destiny Reflection. Shefali looks forward to what she can accomplish and what the future holds for her.
Shefali confidently shares, 'I feel I am a different woman now. I have a good job, I am financial independent and now lead a life on my own terms. This gives me great joy.'
Thank you for supporting CorkYogis- do continue to buy your yoga mats and accessories so we can continue to support the invaluable work of Destiny Refection.