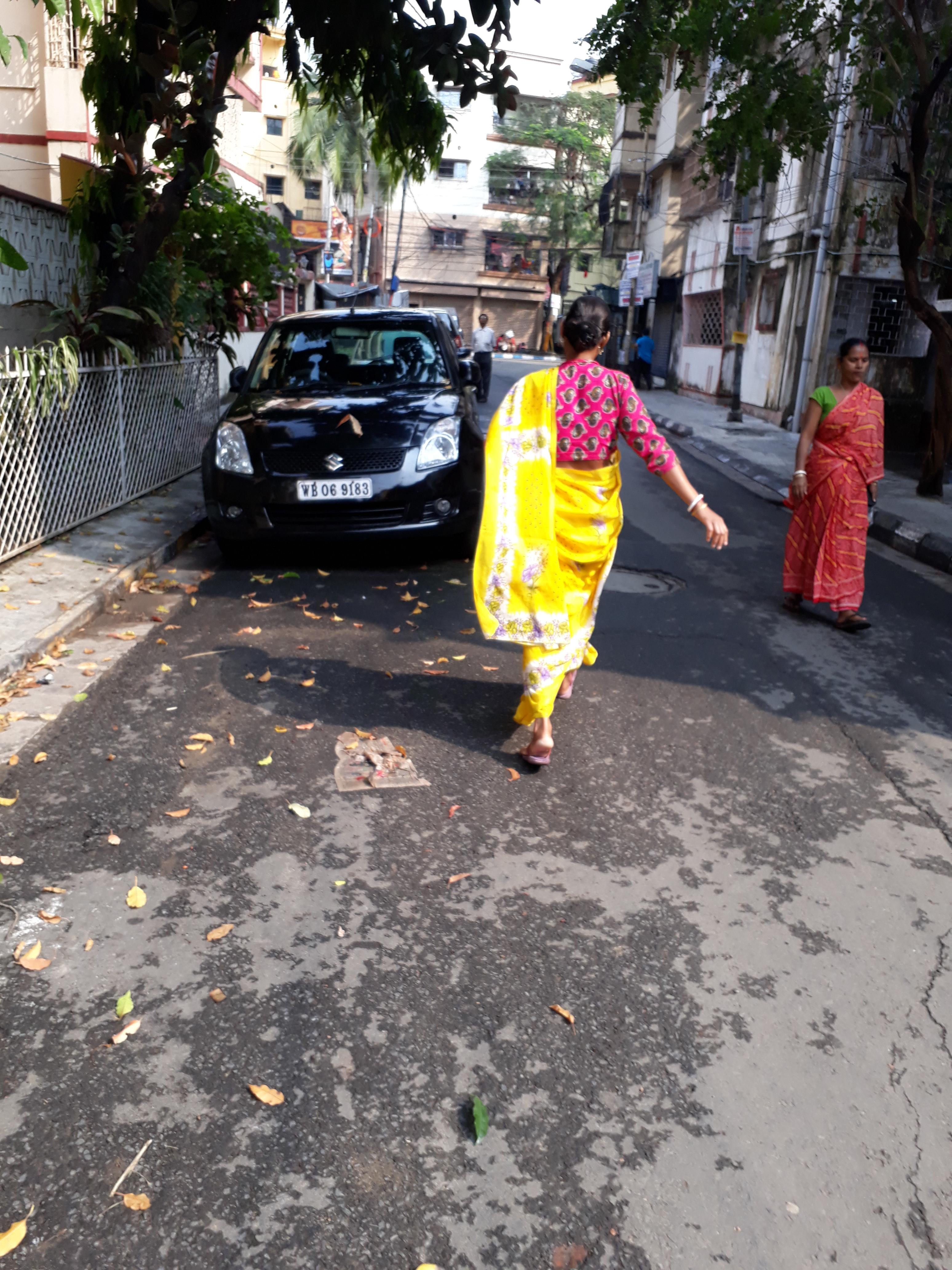 An illegal industry with an estimated annual profit of $150 billion worldwide, sex trafficking has denied millions of people of their freedom and violated their basic human rights in some of the most extreme ways imaginable.
At CorkYogis, we want to help survivors of sex trafficking. That's why 10% of our profits are donated to Destiny Reflection, a Kolkata based human trafficking charity dedicated to supporting victims.
But before we go on to discuss Destiny Reflection and their amazing work, we first want to share some facts around sex trafficking, to highlight the scale of the problem and why support for victims is so important.
What is sex trafficking?
Sex trafficking is a form of human trafficking and modern slavery. This illegal practice sees millions of people across the globe transported between countries and exploited for reasons such as labor, debt bondage, or in this case, sexual purposes. According to the United Nations, over 40 million people are living in slave-like conditions as a result of trafficking. And it's getting worse. Due to the global social and economic impacts of Covid-19, officials and activists warn the number of victims is likely to increase drastically, as more people are left without food or income, making them increasingly vulnerable.
When it comes to sex trafficking, the majority of victims are female, with women and girls accounting for 70% of victims globally. Of the 15,000 trafficking cases registered by India in 2016, approximately, two-thirds of victims were female and almost half were under the age of 18.
Sex trafficking, India
India is one of the countries most heavily affected by sex trafficking, with people from the lowest caste (Dalit), members of tribal communities, religious minorities, and women and girls from excluded groups, among those most vulnerable.
Individuals living in poverty are also at higher risk and despite being the world's largest democratic republic, it's estimated around 69% of people living in India live in poverty, surviving on less than $2 a day. Many individuals also lack access to a decent education, with the lowest literacy rates among females (65% compared to 82% males).
In many circumstances, sex traffickers will exploit struggling mothers by promising a well-paid job in the city or education to enable them to provide for their children, only for them to be forced into prostitution and other forms of sexual exploitation. In other cases, parents may be forced to sell their children or send them away to gain an education and build a better future, without knowing the truth that lies ahead.
Prosecutions of human traffickers are still low
Over the past two decades, there's been a surge of action from governments and NGOs to end human trafficking. In 2000, the United Nation's established the 'Protocol to Prevent, Suppress and Punish Trafficking In Persons, Especially Women and Children', which was considered a big leap towards ending modern slavery. And whilst some progress has been made in certain areas, very few criminals are prosecuted and the majority of victims remain unidentified.
Shunned by society
The suffering experienced by a sex trafficking victim is almost unimaginable, so it's not surprising that survivors find it difficult to adjust to normal life again. Aside from overcoming the trauma, many victims escape to find themselves in a new country and unable to contact their families or return home. Meanwhile, those that are able to return to their families often face stigma and find it difficult to be accepted back into their community. And for a large number of survivors, a lack of education makes finding a means to earn a living difficult.
A way out for survivors
Not every victim of sex trafficking gets the opportunity to reclaim their freedom, but Destiny supports those that do. By empowering women with employment, skills, and education opportunities, Destiny helps girls and women gain independence and avoid exploitation in the future. And with numerous projects and support networks in place, Destiny aims to help girls and women throughout each stage of their journey towards safety and independence.
Here are a few examples of Destiny's projects and the life-changing impacts they have for survivors.
Government shelter homes
For girls that are rescued from sex trafficking and other distressing situations - for example, child labor, child marriage, domestic violence, and homelessness, Destiny provides key social services to a government shelter home in West Bengal. This includes arts and crafts programs, as well as literacy and job-skills training lead by professionals and volunteers. As well as helping the girls process their past experiences, they also prepare girls for adulthood and life outside the shelter.
Homestay Program
At 18 years old, the girls must leave the shelter. But with no family or job to support them, many are still very vulnerable and risk re-trafficking or further exploitation. To reduce this risk, Destiny run a homestay program that provides a safe space for women to learn basic skills such as handling relationships, cooking, finances, and training/employment.
Red Light Area Community Centre, Khidderpore
To further educate and empower survivors, Destiny have created the Red Light Area Community Centre. Here they provide a range of social and wellness events to unite women and help build a supportive network. Sewing skills, literacy training, and business workshops are also offered, not only as a means of increasing their job opportunities but also to help the women improve their perception of themselves and gain more self-confidence.
Destiny Reflection
Finally, Destiny has even founded its own fashion accessory business, Destiny Reflection. If survivors are struggling to find employment, they can choose to be employed by Destiny Reflection where they receive counseling and one-to-one support to develop general employment, as well as sewing and manufacturing skills. This provides women with a safe working environment and a good income, helping to avoid the risk of exploitation.
CorkYogis
At CorkYogis, we're immensely proud to support Destiny Reflection. And as well as donating 10% of our profits, our beautiful recycled yoga mat bags are made by the inspirational women at Destiny Reflection! Each bag is made using unwanted saris, and every purchase directly helps provide a better life for the women and their children.