By Florence Lee.
This deceptively simple tool is actually one of the best things you as a yogi can get, and today I am going to talk about this eco-friendly cork yoga wheel from CorkYogis, a lovely yoga accessories shop that I love.
A bit about the brand- selling eco-friendly yoga accessories, CorkYogis's mission is to bring environmentally friendly products to yoga lovers from all over the world. They focus on selling cork products which are extremely luxurious and affordable. Furthermore, CorkYogis supports a charity called Destiny Reflection, a body that is a committed to tackling the problems of human trafficking and the challenges faced by human trafficking survivors. They aim to empower and educate survivors of trafficking to learn skills to find and create a better future. The charity provides free training courses in sewing and literacy to give the girls employable skills, they then sell handmade products made out of recycled sari material to create financial independence.
Take a look at my super cool Cork Yoga Wheel below!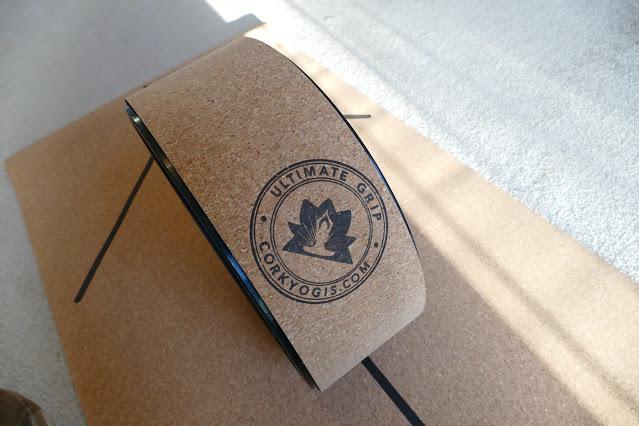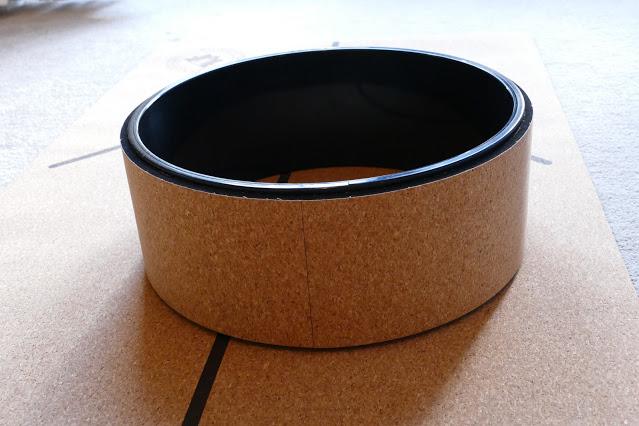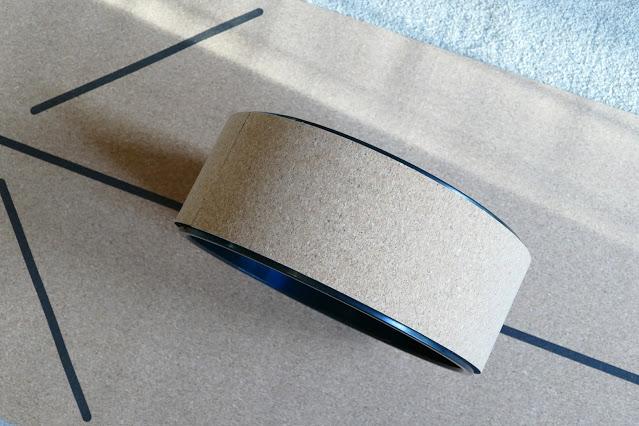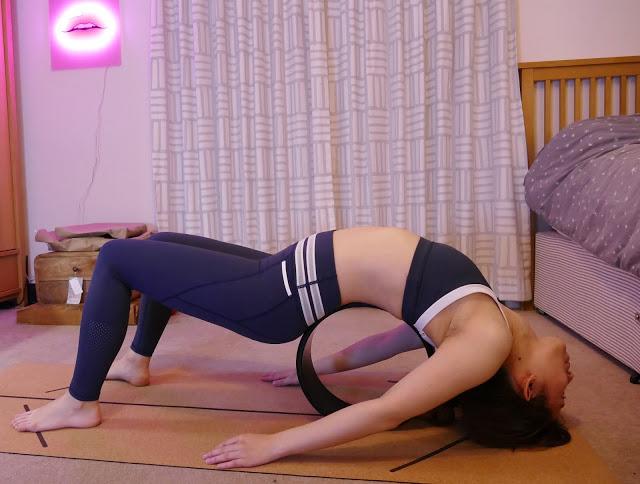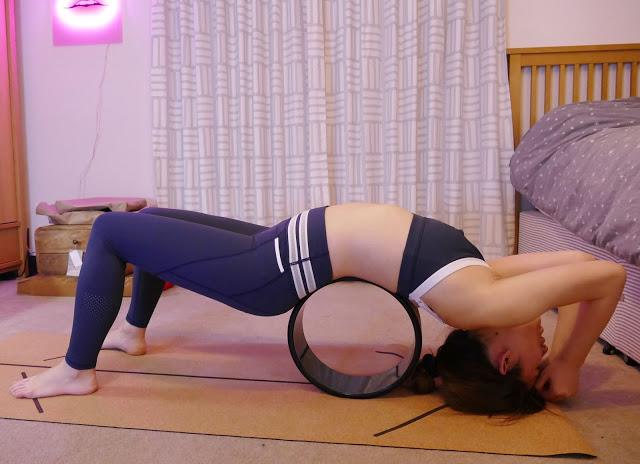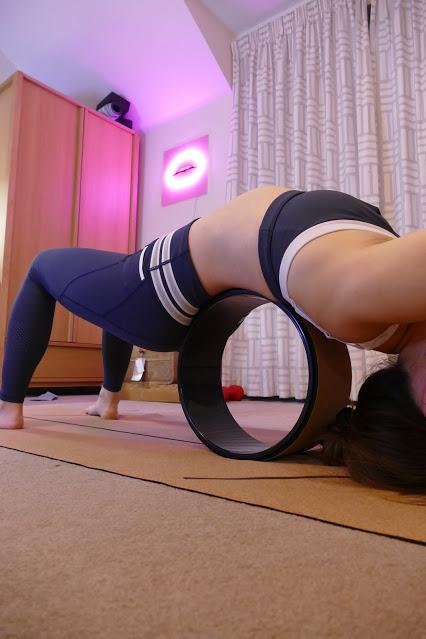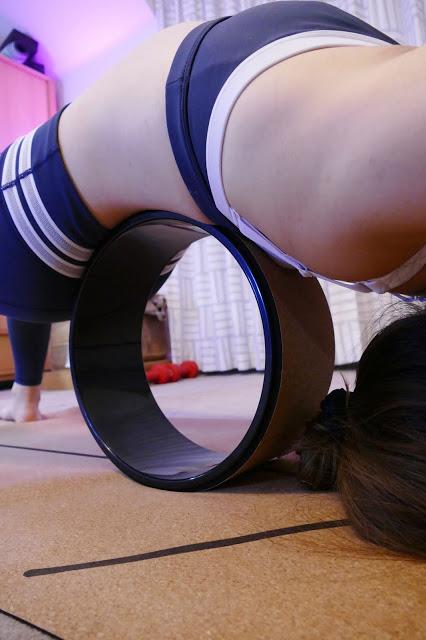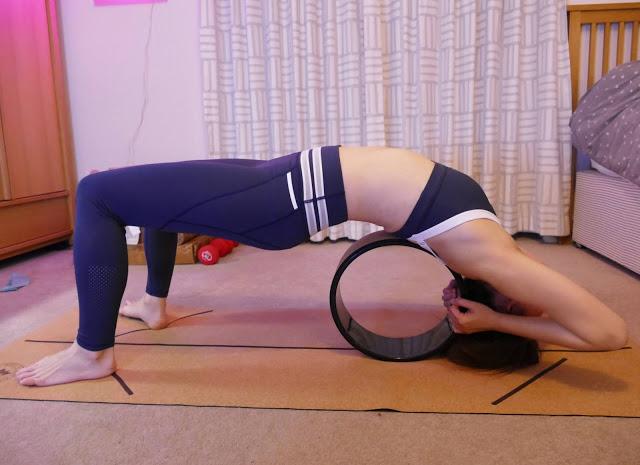 A yoga wheel is a new accessory on the market for assisting your yoga practice. It can make it more challenging or more gentle, in theory. Although there are different sizes, most are about 12 inches in diameter and made of rigid plastic and covered in cork. They're used in more challenging back bends, balance poses, or inversions.
I want to show you real photos of me doing real yoga with this wheel. It assisted my backbends very well, and I really love how cork feels on the skin. I don't really like how plastic mats and accessories feel, as they are rubbery and artificial. This cork wheel is completely gorgeous and feels amazing when you use it in your yoga practice.
The outer layer is made from sustainably harvested cork from Portugal with a simple, easy clean inner base. This yoga wheel is an amazing tool for balance and I use it everyday for my practice. The wheel is very easy to clean and also the cork is extremely thick and high-quality, and I totally love the feeling of using this wheel.
Overall, it's a pretty amazing tool and I'm really happy about my purchase from CorkYogis. Don't forget to check them out!
Thank you to Florence Lee who wrote a blog about our wheel here.