The Classic Package: Cork Yoga Mat and Bag
The Classic Package: Cork Yoga Mat and Bag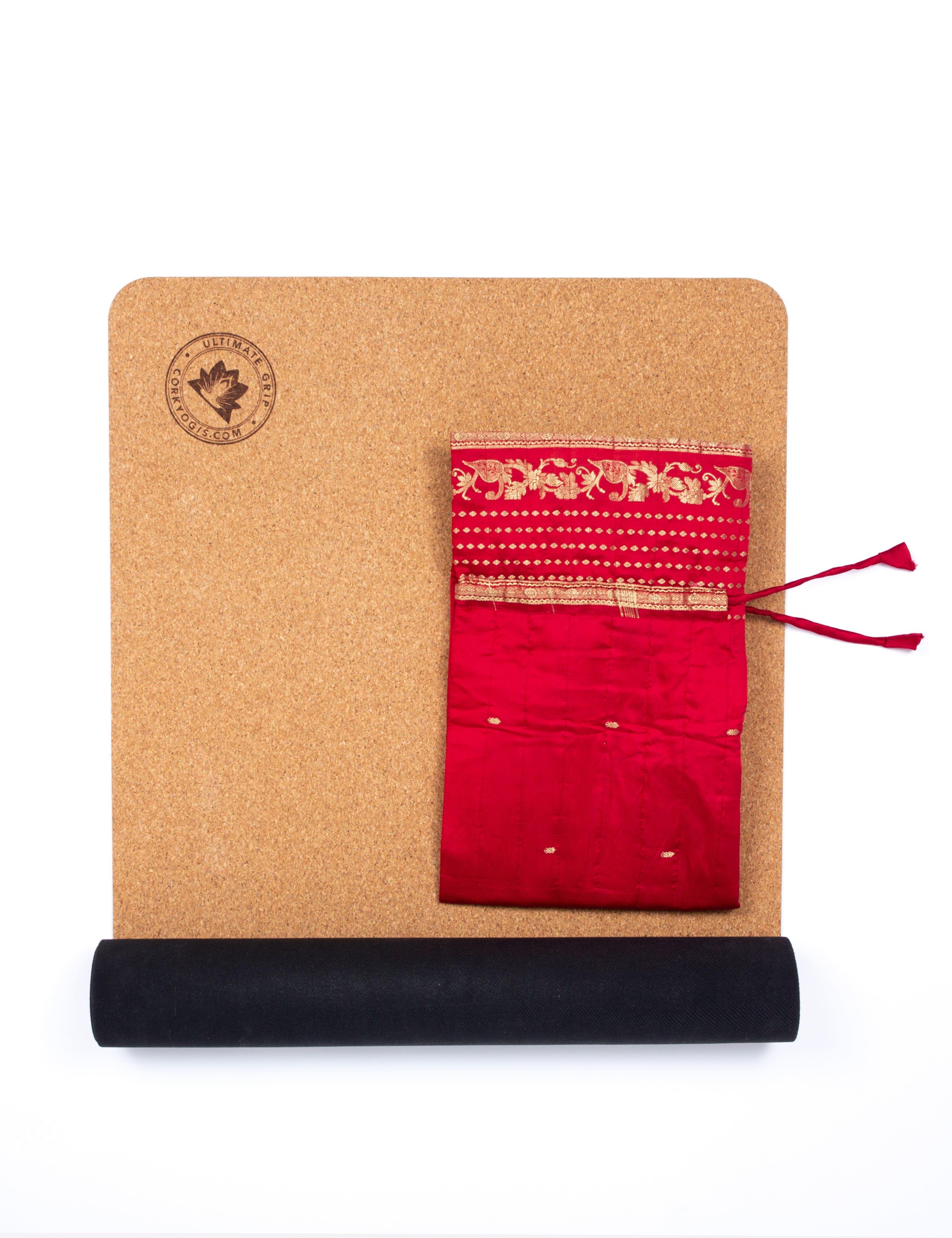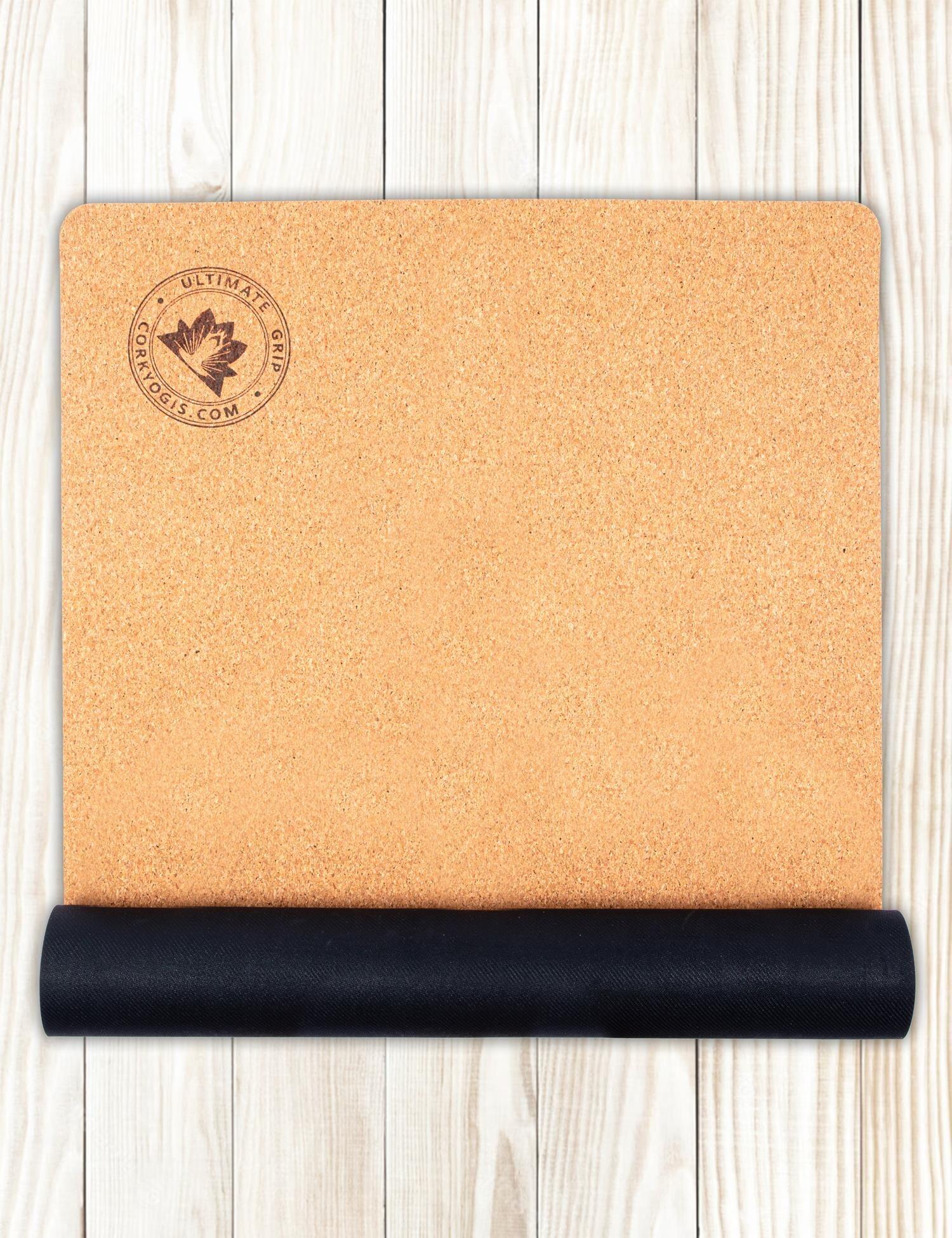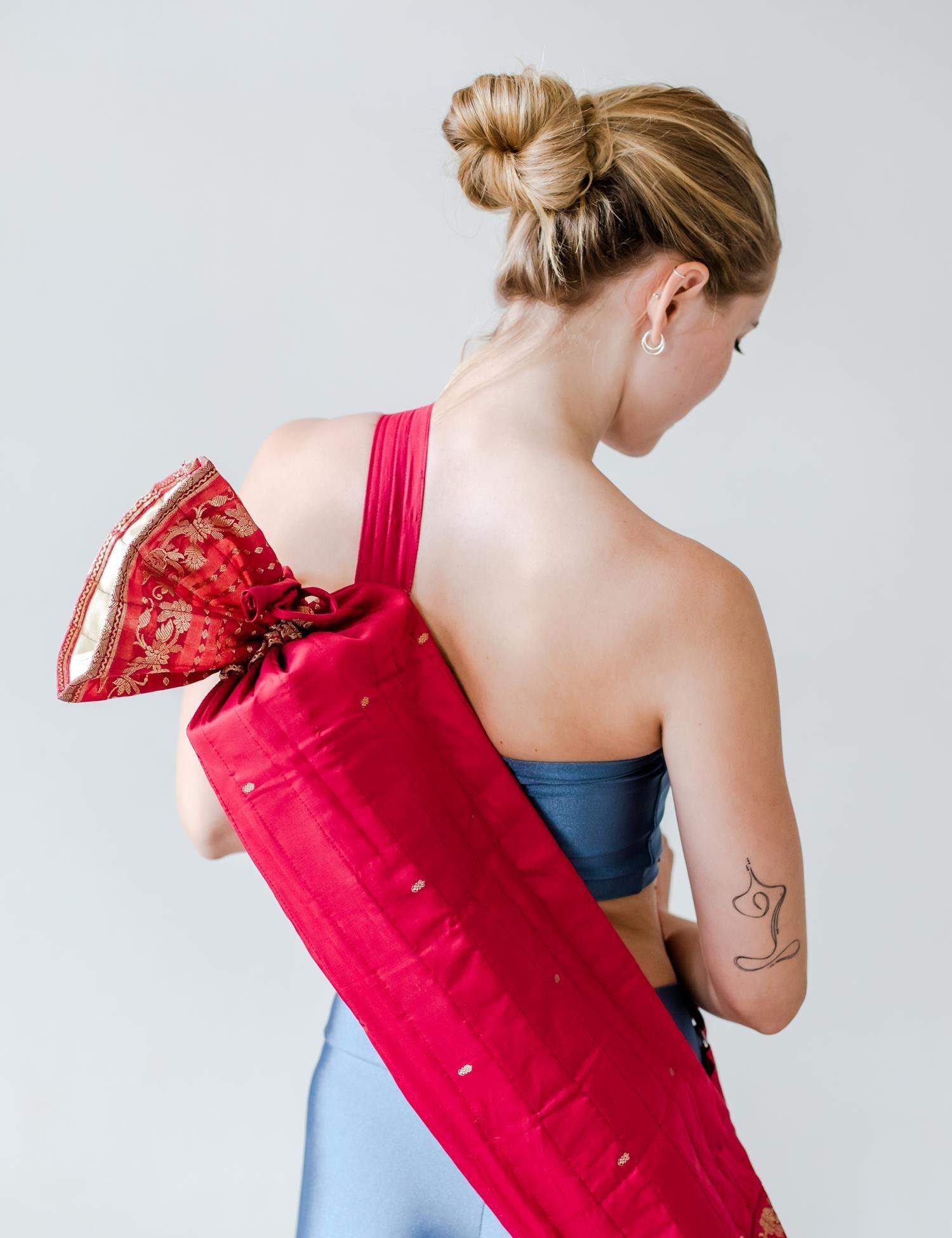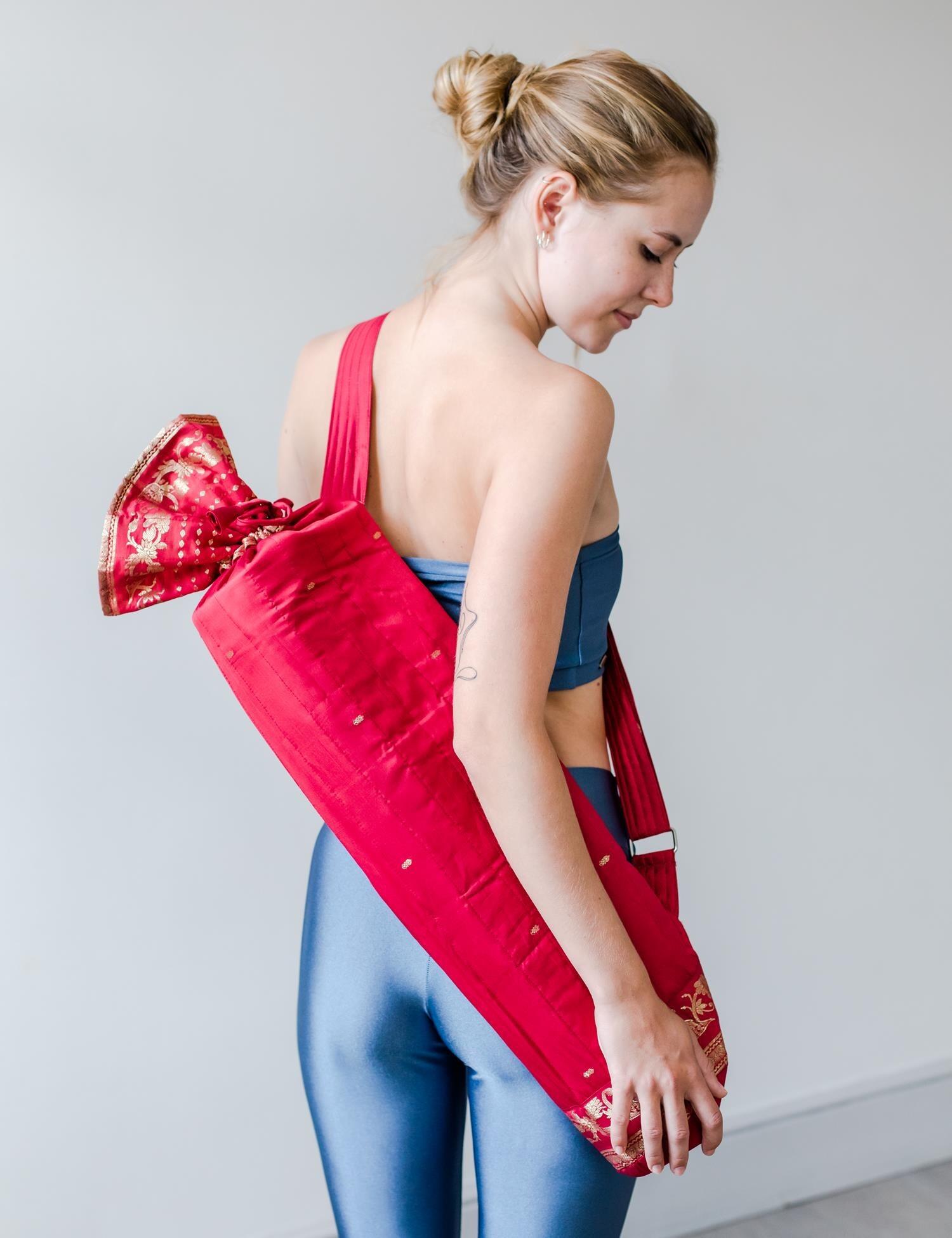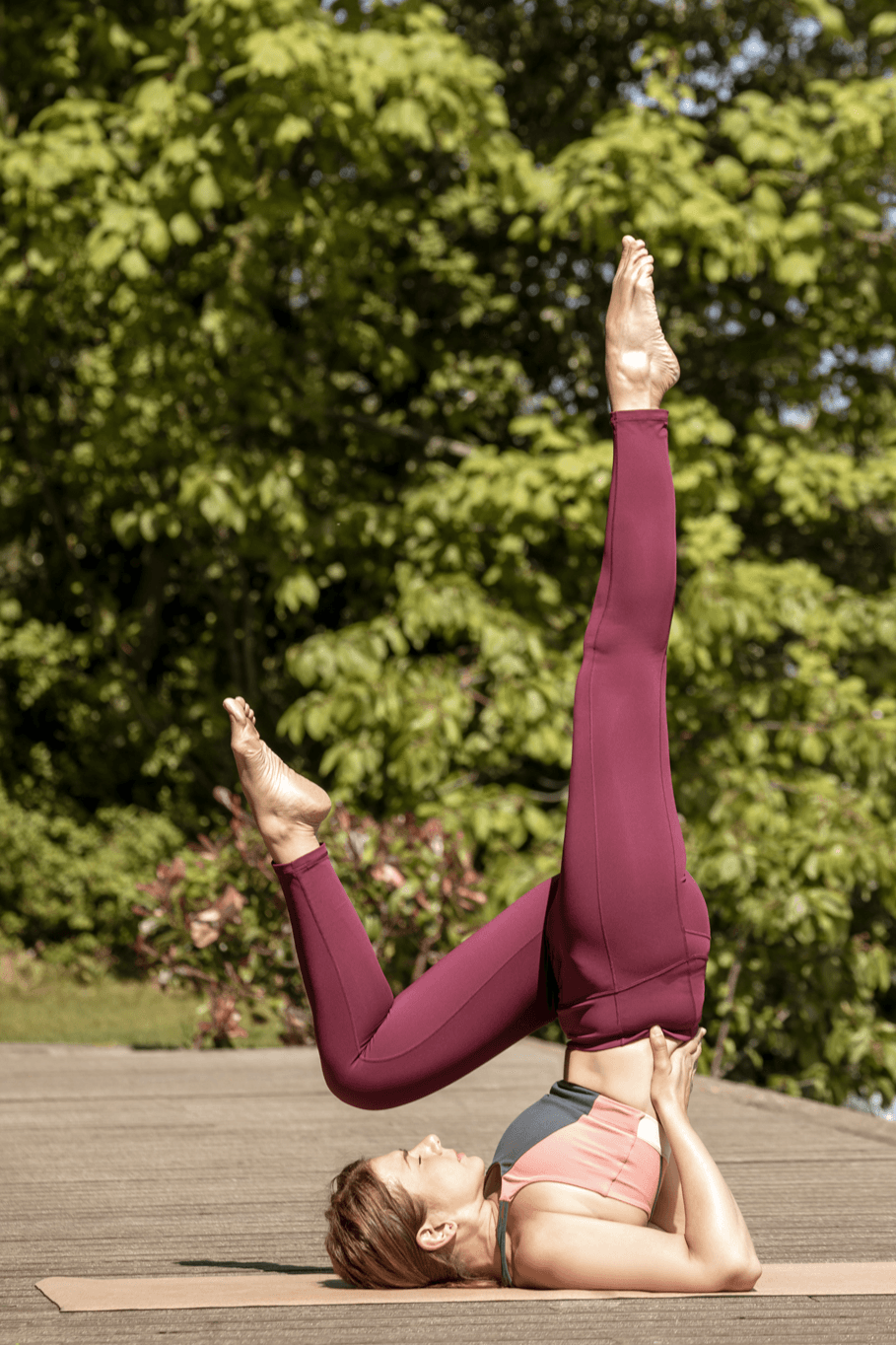 Roll over the image to zoom in
I bought this yoga mat almost a year ago when I started practising yoga during lockdown, and I love it! I used to have problems with grip on previous yoga mats but have never had any issue with this one! I use it every day and I couldn't be happier with it! Worth every penny, hoping to buy the Sari bag and matching yoga block soon! Would give it more than 5 stars if I could ;-)
I adore this yoga mat. Went looking for a sustainable mat and found cork yogis as they use cork and recycled rubber, and as an added bonus it is also naturally non-slip - I have very sweaty palms and used to hate doing downward dogs as my hands would slid out in from of me. Now this never happens and the mat is naturally antibacterial or can be cleaned lightly with a mix of water and vinegar. I use it daily and couldn't be happier with the experience and the good causes/business practices that I know my money is supporting!
These bags are just beautiful and so unique. To know they've been handmade by women who get paid a good wage to make them and they're made from recycled saris makes me feel really positive whenever I get my yoga mat out. The bag's big enough to fit my mat, water bottle and other bits and pieces in and I get loads of lovely compliments whenever I take it out with me.
Treated myself to this mat over a year ago and really love the natural feel of the cork. It is particularly good for hot yoga as being slightly damp improves the grip. The bag is lovely too. Really good quality products.
Would highly recommend investing in one of these if you are starting to practice regularly. The weight means the mat isn't sliding across the floor and cork gives great grip for hands and feet. I've had mine for over a year and it's still in great condition with just minimal cleaning.
I was really struggling with slippy mats and didn't like the plasticky feel of other non slip mats. I absolutely love my corkyogis mat and how natural it feels through the practise and how it supports my grip as I heat up. And to top it off, you get all that while supporting an amazing charity too... Win win!
Beautiful mats. They look lovely and feel great. I am happy on every level . I bought 3 last year . I run a studio and would love that everyone had one of these mats. Love them in the ecological sense as well as the appearance and feel. Worth the price.
This mat is one of the best purchases I've ever made. I don't think I can go back to non-cork mats ever. It's perfect, the grip is great, it's easy to clean and keep as new, and the touch is so warm and natural that it makes my yoga experience much more connecting. When I step on it, I feel home. Honestly I don't know anyone with one of these that doesn't swear by it.
I absolutely LOVE this mat! It is lovely to work on a mat with such a natural feel and a brilliant grip that totally works with your body. I worried at first as the mat was very soft but If you give it little spray for grip at the beginning , once you are into a workout, the mat gets more grippy and is very stable. Another great thing is the natural smell from the cork; the beautifully made carry bag is a perfect addition too. I have used it every day since I got it and I look forward it it every time. Thank you Corkyogis! :)
Choose a bag colour below
Bags can only be added to cart once a colour is selected. Bags vary in colour and shade as they are made from donated saris.
Cork Yoga Mat
Lay your CorkYogis mat flat with the rubber side down. 
Start your practice on either a dry mat or by using bottle spray a little water where your hands and feet go for unstoppable grip from the very beginning.
After practice, let mat dry. Always roll the cork side out. Do not fold. Do not wear shoes on mat.
Clean if dirty with vinegar/water solution and bicarbonate of soda for grubby marks. Don't waste your money on "mat cleaners"
Recycled Yoga Bag
Handwash, do not put in washing machine.
As a handmade product the colour may vary slightly from that shown in the picture.
Eco-friendly cork yoga mat with handmade recycled bag. 
This Classic Yogi Package includes a CorkYogis Classic yoga mat and bag handmade from recycled sari material. Yoga mat bags come in a colour of your choice.
The CorkYogis Classic mat is our workhorse mat for home or studio practice. 
Mat Size: 173 x 61 cm,  Weight: 1.8kg
Mat Thickness: 3mm (1mm sustainable Portuguese natural cork + 2mm recycled rubber bottom)
Bag Size: 69cm long x 26 cm wide. Handmade from 100% recycled sari material.
CorkYogis Yoga Mats: 
Antimicrobial - viruses, bacteria, fungus do not grow on cork
Ultimate grip that improves as you sweat
Low thermal conductivity - mat will always feel comfortable no matter what temperature your body is
Low maintenance, highly durable
Suitable for all forms of yoga, pilates and other exercise
We give some of our profits to the Destiny Reflection Foundation allowing them to train and give work to survivors of human trafficking and sex slavery. 
---
Includes
---
Send to a friend
Recommend this to a friend by entering their email address in the box below.